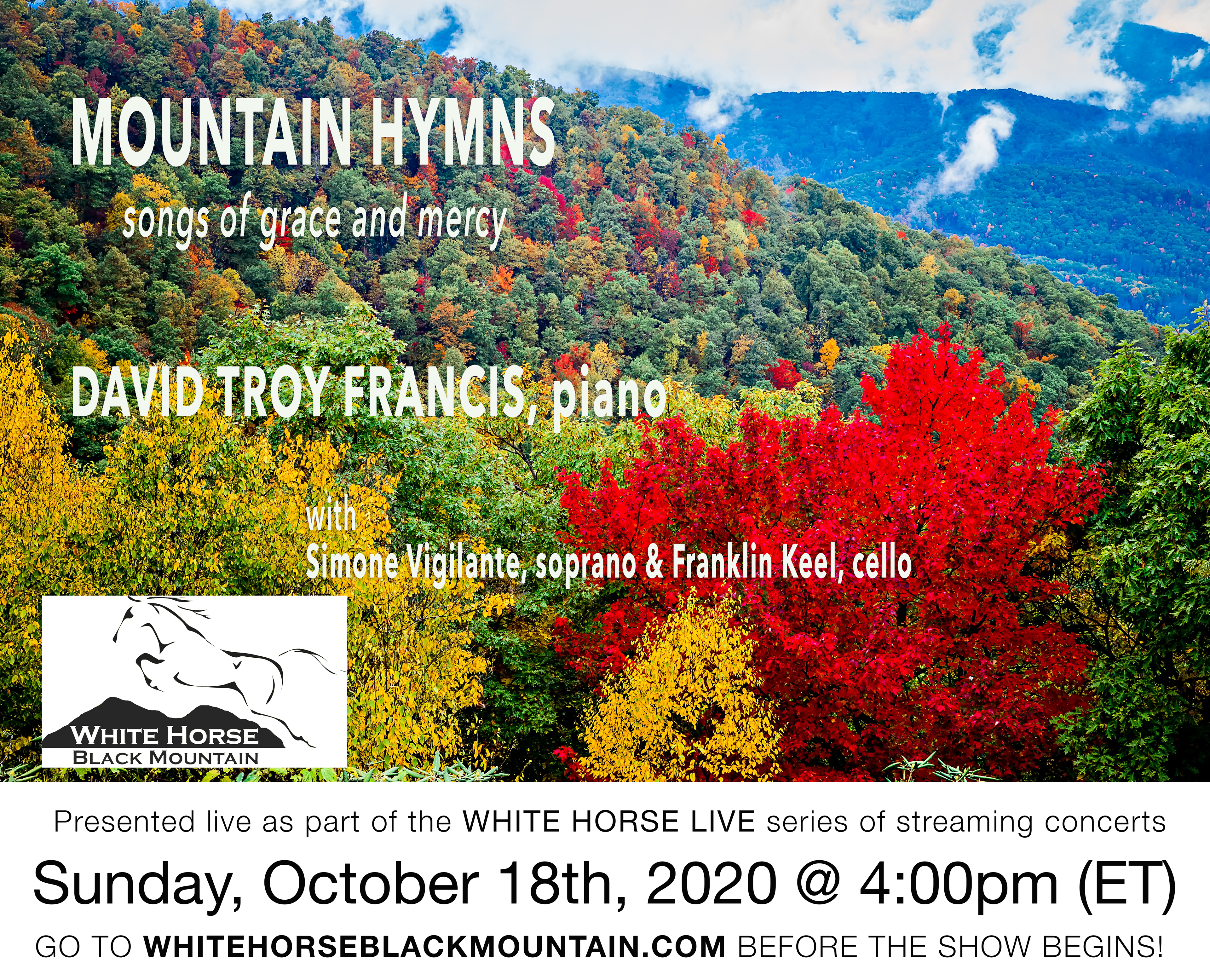 There is no admission charge to watch 
MOUNTAIN HYMNS - SONGS OF GRACE AND MERCY
however, if you would like to support these artists, this concert and The White Horse venue, please go to the link below and make a donation in any amount before or during the concert. 
many thanks and much love,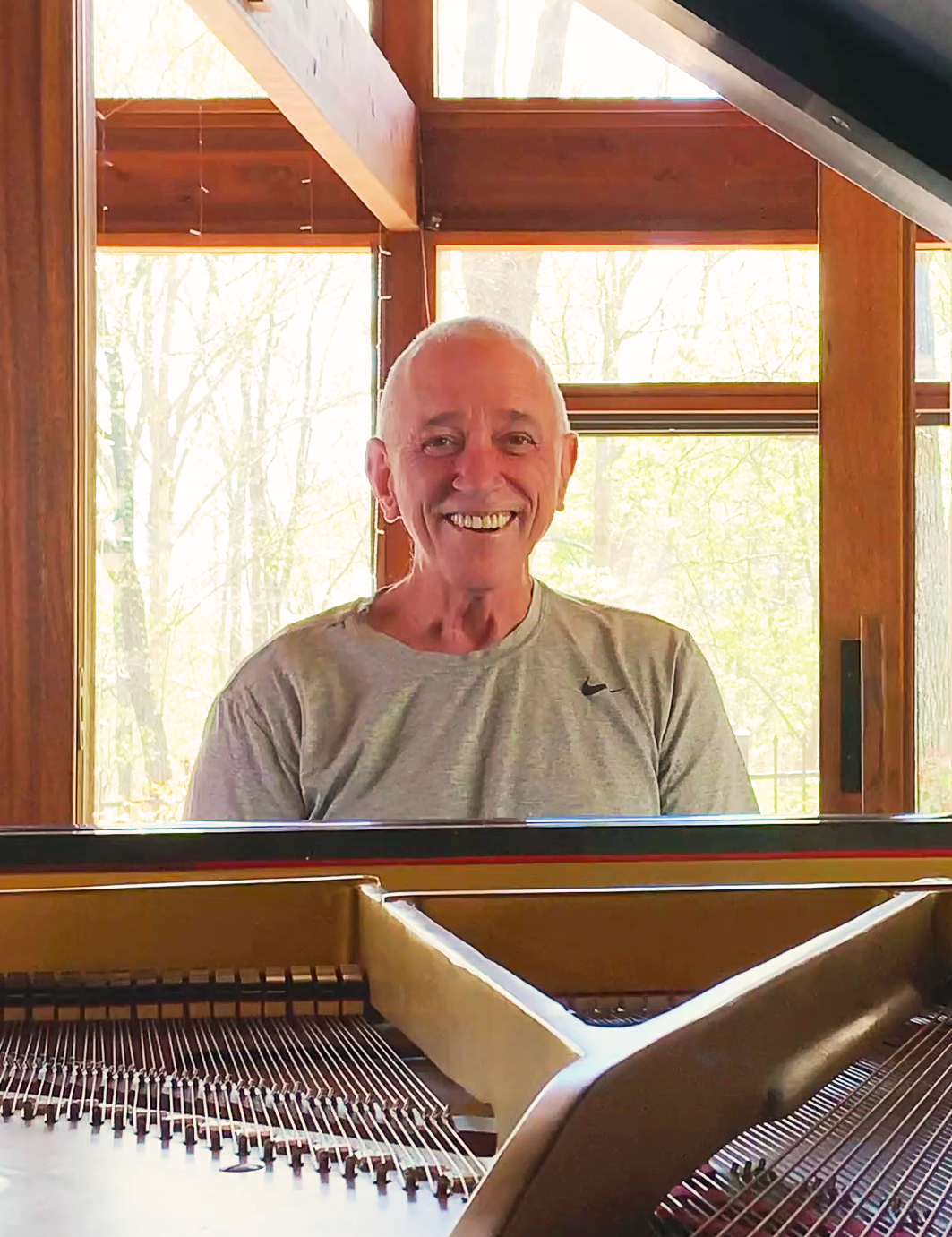 Please mark your cal
endars
for a special piano concert I will be presenting at The White Horse in Black Mountain, North Carolina!
SUNDAY, OCTOBER 18TH 2020 @ 4:00pm (ET) 
All you need is your comfy chair and home internet connection!
Mountain Hymns - songs of grace & mercy
 will be a one hour sanctuary of peace and inspiration from the many challenges in our lives.  
It will include the spectacular cellist, Franklin Keel, and the magnificent soprano, Simone Vigilante!
This concert is free and all donations are gratefully accepted during the concert!  
Performing artists and venues including the highly regarded White Horse Black Mountain are struggling for survival.
Click on the link below to learn about the White Horse Black Mountain's LIVE fantastic concert series most Friday and Saturday nights at 8pm.  This link will also take you to David's concert before his show begins.   
Please RSVP by sending an email to me below.   
I will send a reminder before the concert!